The topic of forest bathing has been a popular one in the media lately, and it's the first practice we'll be looking at in this series on Healing with Nature. Whether we refer to it as "nature therapy" or "ecotherapy", humans have been turning to nature for healing and rejuvenation for thousands of years.
There's never been a better time for people to start incorporating nature therapy into their lives. Human beings are meant to spend time outdoors, yet Americans spend about 90% of their time indoors. The Japanese practice of shinrin-yoku, which literally translates to "forest bathing", was developed in the 1980's as a form of ecotherapy, or preventative health care.
What is forest bathing?
The practice of forest bathing involves taking in the forest atmosphere with all of your senses. It's an opportunity to slow down and open yourself to a calming and revitalizing energy in order to soothe anxiety, decrease stress, and restore balance. Unlike a casual walk or hike in the forest, shinrin-yoku asks you to slow down, observe, breathe, listen, and move intuitively with your body guiding the way. Take in the light, the shadows, the colors. Lie down. Feel the earth beneath you. Smell the scents surrounding you. Be at peace. One might spend up to three hours in a forest bathing experience, though doctors say that just twenty minutes can be enough for the session to be beneficial.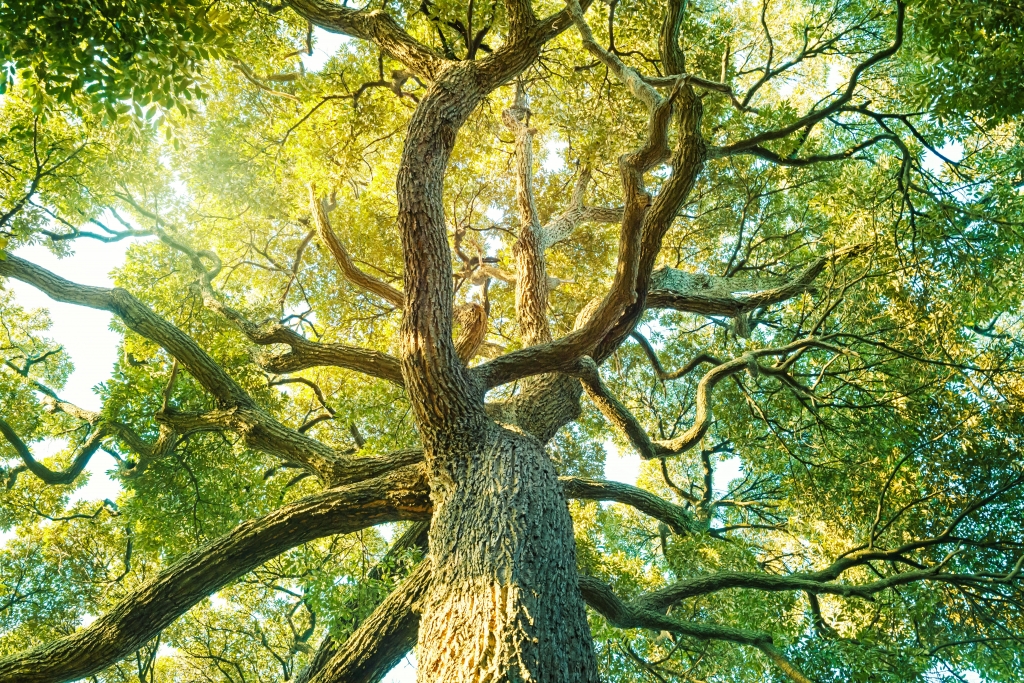 What are the health benefits of forest bathing?
There have been numerous studies on the health benefits of spending time outdoors. Studies have found that forest bathing reduces blood pressure, lowers stress hormones, boosts the immune system, and improves memory and the ability to concentrate. The growing evidence supporting the benefits of the healing modality was enough to convince the Japanese government to incorporate forest bathing into their health program. The British are soon to add the practice onto their non-medical healing modality list suggested to patients by their doctors.
How does one get started forest bathing?
You only need to find a patch of nature with trees to begin. You may feel more at ease starting the practice alone, or you may want to invite friends to join you. Though forest bathing is a solo experience, it can also be done in groups, and even with a certified forest bathing guide. It could be done in a park if you're a city-dweller, or in a forest should you have one nearby to visit. You can reach out to one of the forest bathing organizations for more suggestions, or to learn how to become a forest bathing guide.
Our world is seeing increasing levels of stress, anxiety and depression. In response, we're turning to the more natural practices used by our ancestors. These basic tried-and-true techniques that ask us to unplug from our busy lives offer deep healing. One of the best ways to reconnect with yourself and transform your physical, mental, emotional, and spiritual health and wellbeing is by spending time in nature, and forest bathing is a wonderful practice to have in the self-care tool chest.