We live in a culture that covets and glorifies youth, which has the effect of stunting our natural aging process. In Western society it seems our value begins to decrease when our bodies begin to decline. Eyes don't seem to notice us and our voices are readily ignored. To keep us trapped in a shadow of fear, shame, and disrespect, advertisers convince us we are broken and bombard us daily with quick fixes. Hoping to stay forever young, we turn to beauty products, pills, sports cars, affairs and other imbalanced life choices, all the while denying and avoiding the inherently beautiful third act of our lives.
There are those who have known for millennia, aging is a gift that brings self-acceptance, wisdom, and the ability to recognize the deepest meaning of a life well lived. In Korea, for example, children hold joyous parties to celebrate their parents' passage into old age. In India elders are seen as the head of the household and are frequently sought out for their advice on issues ranging from finances to family conflicts. Our own Native American people regard their elders as the wisdom keepers and decision makers of their tribes. When we fail to honor and embrace the beauty of aging, it deprives us of becoming whole.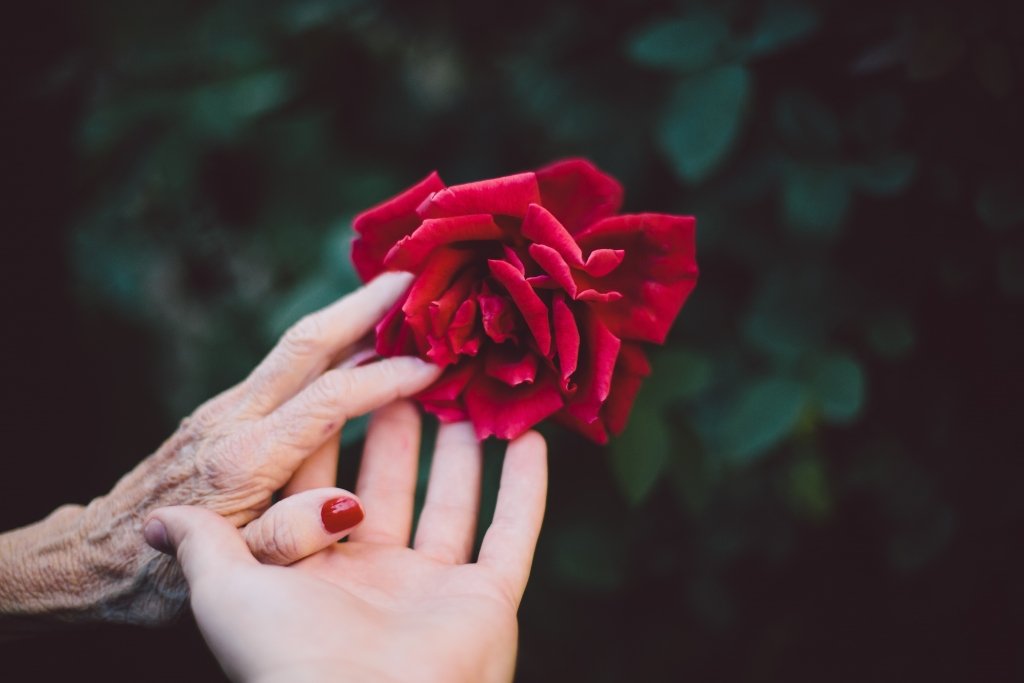 Reframing Aging
As our physical bodies begin to mature it's a sign to shift our primary focus from the beauty of our outer landscape to the beauty of our inner landscape. What if, instead of trying to fight these later years, we offered gratitude for the gift of a long meaningful life and embraced the third act as a potent time to realize higher purpose? In addition to wisdom and unique gifts that only come from a lifetime of first-hand experience, elders often have more patience, boldness, confidence, skills, time and resources to start creative new ventures or be of service to the world. True inherent value is often found later in life, when we are able to share our authentic self and leave even a small part of our planet a better place.
Honoring Eldership
Our world needs elders to heal. They are the glue of the community, shining their light of life wisdom upon the challenges we face, especially in these changing times. In particular, when mature adults develop meaningful relationships with young people in their twenties who are just starting out on their own, it creates a symbiotic circle of connection. Young people offer energy, enthusiasm and fresh perspectives to those who are older, and those who are older offer foundation, wisdom and guidance to those who are younger. Together in rapport, new answers can arise for individual and collective problems we all face.
When we hold a place of honor for those who have walked this earth the longest, we begin to recognize the beauty of aging in ourselves. As more of us appreciate the full maturing process as a natural progression of the universe, we will remove the stigma of aging, and ease into each new phase of life with dignity, grace and a heightened awareness of the deeper meaning behind it.